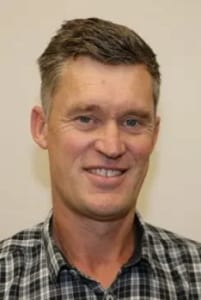 New Doctor joining O800 Vein Dr  |  4th March 2020
0800 Vein Dr is pleased to announce that Dr. Brendon Aish will be joining the group in Auckland and that the Auckland 0800 Vein Dr clinic will reopen in Howick in May 2020.
The clinic should be open for online and telephone bookings from about the 20th April 2020.
Brendon is an experienced Fellow of the Royal New Zealand College of General Practice and is moving into Procedural Phlebology under the mentorship of our Medical Director, Dr. Paul Weaver from Hawkes Bay. 
Brendon is a registered Specialist with the Medical Council of New Zealand and a Full Member of the New Zealand Society of Procedural Phlebology.