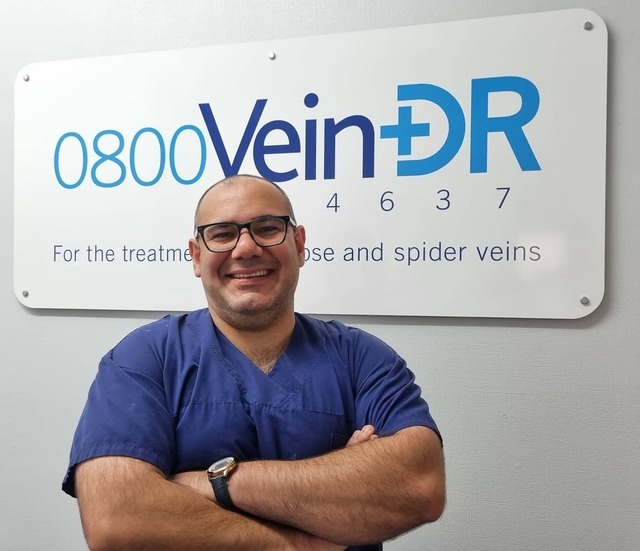 New Doctor joining O800 Vein Dr  |  24th Jan 2023
0800 Vein Dr is pleased to announce that Dr. Tarun Ahuja has joined the 0800 Vein Dr Team.  Tarun will be attending the Hastings and Palmerston North Clinic's.
Tarun enjoys the technical aspects of Medicine and is moving into Procedural Phlebology under the mentorship of experienced Procedural Phlebologist, Dr. Paul Weaver from Hawkes Bay.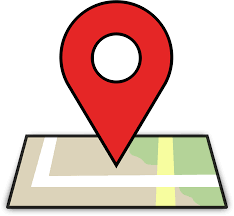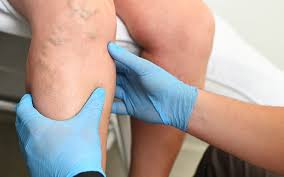 What is the simplest way to treat a varicose vein? |  6th July 2022
Well there are many ways to do this today that avoid the old surgical stripping operations but perhaps the most ingenious is to simply glue it shut!!
VENASEAL is a cyanoacrylate glue system that involves introducing a tiny catheter into the vein to deliver glue from a "Glue Gun!" As the glue meets blood in the vein it starts to cure and 3 minutes later the vein is sealed. Glue is injected as the catheter is withdrawn and the treatment provider presses on the leg to seal the vein. You may know cyanoacrylate glue better as "Super-Glue!" However this medical formulation took some time to research, develop and perfect.
The idea of Superglue for varicose veins was conceived by Dr. Rob Rabe, an interventional radiologist, who was using glue to stop bleeding blood vessels in the brain. Whilst working he thought "Wow wouldn't it be great if I could treat my varicose veins this way?" VENASEAL was originally developed by Rod via a company called Sapheon which was on sold and the product is now distributed by Medtronic. Of course the first human trial took place on Rod himself and was a great success.
Dr. Paul Weaver at 0800 VEIN DR is one of the most experienced users of VENASEAL in New Zealand and has published the results of his 1st 100 cases in the Journal of Primary Healthcare in 2019. See https://www.publish.csiro.au/hc/pdf/HC19001 He first found out about glue and met Rod Rabe attending the 1st international symposium on VENASEAL in Germany (2013.) Subsequently VENASEAL became available in New Zealand in October 2015, with Dr. Weaver being the first to offer the treatment at 0800 VEIN DR.
VENASEAL has many advantages in that it requires a small local anaesthetic injection in the skin at the entry point for the catheter but is otherwise painless. It is relatively problem free as it will not damage other structures in the leg like many of the other ablation procedures that use heat. The main complication of VENASEAL is phlebitis. Phlebitis is inflammation of the treated vein thought to be due to a delayed hypersensitivity response. It occurs in 1-2 people out of every 10 treated. Phlebitis is usually mild and settles with a stocking for support and anti-inflammatory medication. In extremely rare instances the phlebitis has not settled and there are recorded cases of the vein needing to be removed surgically. 
Why not book a free assessment and see if VENASEAL is right for you?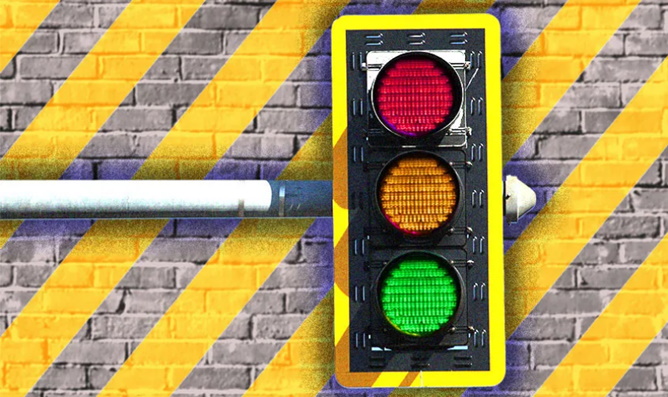 COVID-19 Protection Framework |  1st Dec 2021
By now, you will be aware that we are moving into the COVID-19 Protection Framework OR Traffic Light System from midnight Thursday 2nd of December.
As we are a mandated, close contact business, we will be following the government guidelines set out for the protection framework.
We are unable to operate in ORANGE or RED, unless we are ONLY seeing FULLY vaccinated clients. 
So we have made the difficult decision that, from this Friday, we will be requiring vaccination certificates from EVERYONE entering the Clinic.
What this mean for you…
We will ask to see your vaccine certificate on arrival
You will continue to SCAN IN, wear your MASK and SANITISE
If you have cold or flu-like symptoms, we ask that you reschedule your appointment.
If you think that ANY of the above may affect your future appointments, please let us know. We are happy to discuss any questions you may have.
We would like to thank you all for your support and kindness over the last couple of uncertain years.
For those clients who, for whatever reason, have chosen not to, or are unable to vaccinate, we can organise a virtual consultation online via the website or contact us on 0800veindr (0800834637)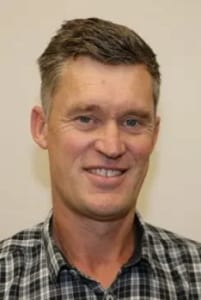 New Doctor joining O800 Vein Dr  |  20th Jan 2021
0800 Vein Dr is pleased to announce that Dr. Brendon Aish will be joining the group in Auckland and that the Auckland 0800 Vein Dr clinic will reopen in Howick in April 2021.
The clinic should be open for online and telephone bookings from about the 29th March 2021.
Brendon is an experienced Fellow of the Royal New Zealand College of General Practice and is moving into Procedural Phlebology under the mentorship of our Medical Director, Dr. Paul Weaver from Hawkes Bay.
Brendon is a registered Specialist with the Medical Council of New Zealand and a Full Member of the New Zealand Society of Procedural Phlebology.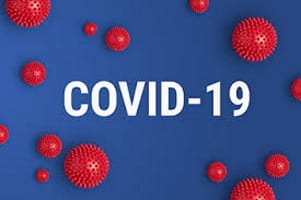 Keeping our patients, employees, and clinics safe once we reopen  | 13th May 20
As we look to re-open our clinics from Thursday 14th May, we at 0800VeinDr  believe the health and safety of our patients and staff is our top priority.
We have established key action items to reduce the possibility of exposure and spread of COVID-19. By taking these steps, we want to ensure your safety and well-being are being prioritized when you visit our Clinics.
Clinics
Increased frequency of cleaning and disinfecting all common areas, bathrooms and patient care areas with an EPA approved disinfectant. Special attention being will be paid to high touch surfaces such as tables, doorknobs, light switches, countertops, handles, desks, phones, keyboards, toilets, faucets, sinks, etc.
There will be visual alerts (signs, posters) at entrances and in strategic places providing instruction on hand hygiene, respiratory hygiene, and cough etiquette.
Supplies will be available (tissues, waste receptacles, alcohol-based hand sanitizer) in the waiting area and all patient care areas to reduce the spread of the respiratory virus.
Patients
Online consults are available as an alternative to a face-to-face visit when appropriate to reduce the number of patients in the office daily.
Patients will be screened for a fever and respiratory symptoms on arrival to the office.
Face masks will be available at check-in for all patients to wear during their appointment
Patients will be seated apart in all waiting areas.
Patients will be asked to wait in their vehicles (if possible) until they are called into the office for their appointment to reduce crowding in the waiting rooms.
Visitors and children will be restricted/limited in the office.
Employees
Staff members will wear a mask during all face-to-face encounters.
All employees will participate in additional hand wash training and appropriate use of alcohol-based hand sanitizer.
Employees will be trained when to use PPE and what PPE is necessary.
All employees will be advised to check for any signs of illness before reporting to work each day.
Staff members will be proactively screened daily for a fever or respiratory symptoms upon arrival to the office
If you have any further concerns or enquiries, please feel free to contact us on 0800 834 637 during clinic hours of Monday – Friday 9am – 3pm.