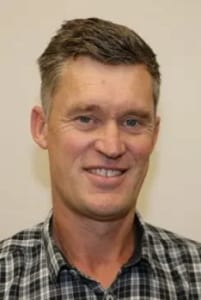 New Doctor joining O800 Vein Dr  |  20th Jan 2021
0800 Vein Dr is pleased to announce that Dr. Brendon Aish will be joining the group in Auckland and that the Auckland 0800 Vein Dr clinic will reopen in Howick in April 2021.
The clinic should be open for online and telephone bookings from about the 29th March 2021.
Brendon is an experienced Fellow of the Royal New Zealand College of General Practice and is moving into Procedural Phlebology under the mentorship of our Medical Director, Dr. Paul Weaver from Hawkes Bay.
Brendon is a registered Specialist with the Medical Council of New Zealand and a Full Member of the New Zealand Society of Procedural Phlebology.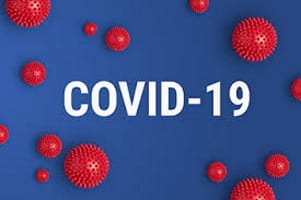 Keeping our patients, employees, and clinics safe once we reopen  | 13th May 20
As we look to re-open our clinics from Thursday 14th May, we at 0800VeinDr  believe the health and safety of our patients and staff is our top priority.
We have established key action items to reduce the possibility of exposure and spread of COVID-19. By taking these steps, we want to ensure your safety and well-being are being prioritized when you visit our Clinics.
Clinics
Increased frequency of cleaning and disinfecting all common areas, bathrooms and patient care areas with an EPA approved disinfectant. Special attention being will be paid to high touch surfaces such as tables, doorknobs, light switches, countertops, handles, desks, phones, keyboards, toilets, faucets, sinks, etc.
There will be visual alerts (signs, posters) at entrances and in strategic places providing instruction on hand hygiene, respiratory hygiene, and cough etiquette.
Supplies will be available (tissues, waste receptacles, alcohol-based hand sanitizer) in the waiting area and all patient care areas to reduce the spread of the respiratory virus.
Patients
Online consults are available as an alternative to a face-to-face visit when appropriate to reduce the number of patients in the office daily.
Patients will be screened for a fever and respiratory symptoms on arrival to the office.
Face masks will be available at check-in for all patients to wear during their appointment
Patients will be seated apart in all waiting areas.
Patients will be asked to wait in their vehicles (if possible) until they are called into the office for their appointment to reduce crowding in the waiting rooms.
Visitors and children will be restricted/limited in the office.
Employees
Staff members will wear a mask during all face-to-face encounters.
All employees will participate in additional hand wash training and appropriate use of alcohol-based hand sanitizer.
Employees will be trained when to use PPE and what PPE is necessary.
All employees will be advised to check for any signs of illness before reporting to work each day.
Staff members will be proactively screened daily for a fever or respiratory symptoms upon arrival to the office
If you have any further concerns or enquiries, please feel free to contact us on 0800 834 637 during clinic hours of Monday – Friday 9am – 3pm.