Dr Tarun Ahuja – Procedural Phlebologist
Dr Tarun Ahuja grew up in New Delhi, India and emigrated to New Zealand leaving the big city life behind to study medicine. Tarun completed his medical training and graduated from the University of Otago in Dunedin in 2009.
Following this, he has worked all over New Zealand including Auckland, Tauranga, Dunedin, Southland and Hawke's Bay gaining valuable experience in various aspects of medicine and surgery including General Surgery, Plastic Surgery, Orthopaedics, Emergency Medicine and General Practice.
Tarun is now settled in sunny Hawke's Bay with his partner Rochelle who is a paramedic and their gorgeous daughter Amira.
Tarun enjoys the technical aspects of Medicine and has branched out into the treatment of Varicose Veins. He has extensive surgical skills and is dedicated to achieving the best outcomes for all his patients with the use of the latest technology and evidence-based medicine.
He also has an interest in Sports and Exercise Medicine and regularly performs match doctor duties for the Hawke's Bay Rugby Union.
MB ChB PgDip Sports and Exercise Medicine
MRNZCGP Member of Australasian College of Phlebology 
Full member of New Zealand Society of Procedural Phlebology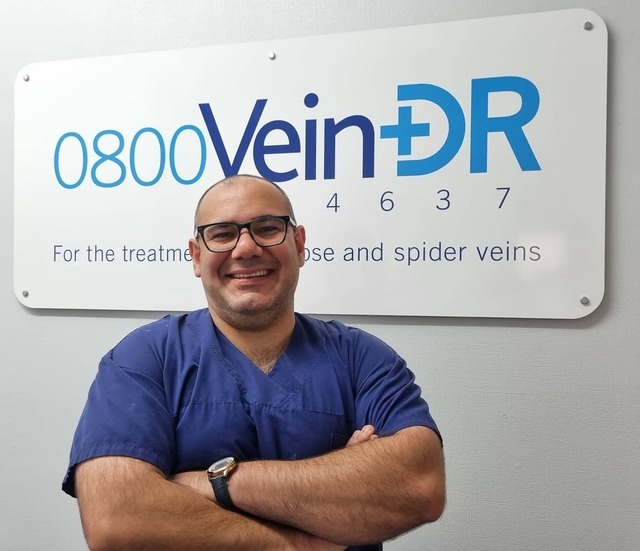 Dr Brendon Aish – Procedural Phlebologist
Brendon Aish was born in Putaruru in the Waikato and lived on a diary farm.  He then moved to and did schooling in Auckland. which was quite a change for the little farm boy but he soon adapted and went on to Auckland Medical School for his training as a Medical Doctor.
As soon as he could he travelled and worked in various hospitals around New Zealand and Australia as well as offering his services in Kenya, Zimbabwe and Tonga.  After that he settled down with his family of 4 kids and lived in Thames for 10 years as a GP before moving back to Auckland in 2017.
He works in Crawford Medical Centre and as of 2021 he has branched out into the treatment of Varicose Veins with the assistance of his wife Hanneke who is a Registered Nurse.
He enjoys the technical part of this work, aiming to get an excellent outcome for all his patients.
He also enjoys classic cars and is currently restoring a 1970 Holden Monaro.  While this project is underway he drives his blue and white Kombi.
MBChB FRNZCGP (Fellow New Zealand College of General Practitioners)
Full member of New Zealand Society of Procedural Phlebology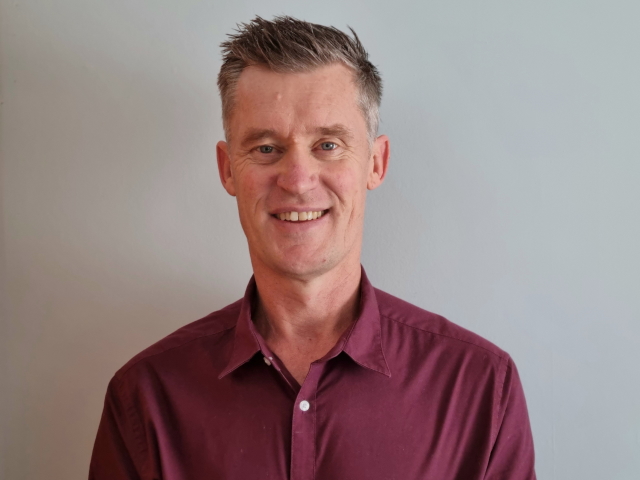 Deb Rogers – General Manager / Enrolled Nurse
Deb graduated as an Enrolled Nurse from Epsom & Kingston College of Nursing & Midwifery London, in 1992.  She went on to work at King Edward VII Hospital for Officers, for 4 years, on a busy surgical ward which was where she met her husband Mike – a Kiwi on his OE.
They moved to Auckland in 1996 where Deb worked as a bureau nurse at various Auckland hospitals before being asked to join the bureau team as a consultant.
In 1997 Deb was head-hunted by another nursing agency to be the Manager of the Temp division, where she spent 5 years leading a team of 8 consultants in a very competitive market and was fortunate enough, in this role, to return to the U.K. on several occasions to recruit nurses for New Zealand.
Deb and Mike had their first daughter, Madi, in 2000, and in 2002 they decided to relocate to Hawkes Bay where Mike had grown up. Arriving in Hawkes Bay Deb worked part time as a Nurse at Royston Private Surgical Hospital. Next came their 2nd daughter Chloe. Deb joined the team at Appmed House in February 2006 – and has been part of the wallpaper ever since!
Deb's current roles are General Manager for 0800 VEINDR and she also assists with phlebology procedures.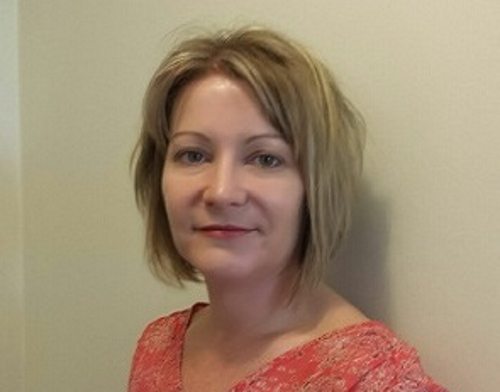 Michal Robertson – Receptionist / Administrator
Michal has had many Administrative roles over the past years; however she has always had a keen interest in the health and well-being of the body. This interest motivated Michal to train as a Neuromuscular Massage Therapist.
Michal's current role involves running reception for 0800 VEINDR and providing Information technology services maintaining this and other websites as well as keeping 0800 VEINDR at the forefront of social media.